About Jason Silver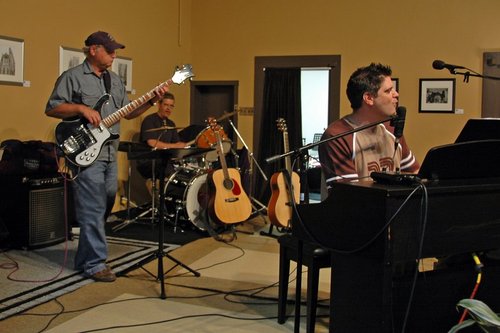 I'm just an average guy living in a little village in Ontario, Canada. Music is one of my passions, and much of what I do centres around it. This includes teaching, writing and publishing a song each week, and leading music in the village church.
I love seeing the way music impacts and changes people - there's something about a melody, or the way instruments blend; how a chord played with just the right touch can resonate with the heart. I hope that my music has that impact on you. If it does, I invite you to send me a note, like my Facebook page, follow me on Twitter, subscribe to my YouTube videos, and check out my Patreon place.
My main focus has always been on the piano, but I play other instruments, and am a one-man-band when I record. In the past I wrote a lot of pensive, romantic love songs, but have lately been preoccupied with Christian worship music.
I'd love to hear from you if you're so inclined, don't be shy.
Jason