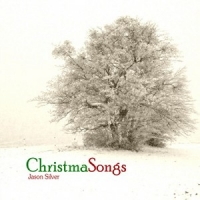 From the Insert:
Too often the Christmas Season slips us by; we find ourselves trying to get in the mood with only a few days left.

This CD is filled with timeless and sometimes ancient carols, specially crafted to tune your heart to the Spirit of the Season.
Getting Underway
I started to record a Christmas album for the winter of 2008, but only procrastinated until December was nearly over with only three songs underway.
The winter of 2009 was nearly a repeat of the previous year, but my wife Joanne kept reminding me, and (I won't say nagging) um, prodding me to get it finished. I'm so glad she did!
Hey, It Works!
What I like about this CD is that it's very organic, and natural-- the arrangements were made up on the spot, the instrumentation is mostly acoustic, and the final experience is a soothing blend of old-meets-new.
In particular, the songs themselves are very old. Most of them were written hundreds of years ago, and the fact that we still know and sing these songs attests to their beauty.