2020
|
2019
|
2018
|
2017
|
2016
|
2015
|
Thoughts and Reflections on Scripture
2017
November
Friday, November 3rd, 2017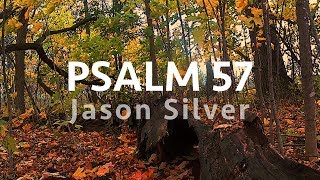 Related Song
It takes a certain amount of self-awareness to realize one needs mercy from God.

Lots of people think they're doing great. They remind themselves that they haven't killed anyone lately, they aren't molesting children, or robbing banks at gunpoint.

But let's be brutally honest about our lack of morality. Each of us do wrong, whether it's speeding in our car and breaking a law, downloading things illegally, having lustful thoughts, hating someone, wishing misfortune upon someone... none of us are really deserving in OUR OWN MERIT to receive eternal life from God.

I think a big part of enjoying life to its fullest is taking an honest appraisal of our own shortcomings, owning these failings (ie, not blaming others for them), and asking for mercy from God.

We can then truly be thankful to God and "exalt him," and to desire his glory over all the earth.

Imagine, JUST IMAGINE, an earth where we are honest with ourselves and each other, and seek mercy and forgiveness!

Amen.