2020
|
2019
|
2018
|
2017
|
2016
|
2015
|
Thoughts and Reflections on Scripture
2018
February
Friday, February 2nd, 2018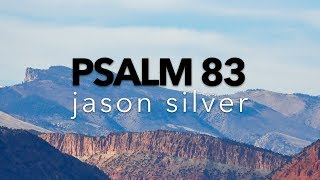 Related Song
This is another Psalm which asks God to rise up and take notice, to not be silent, but to come to the rescue.

By the long list of nations included in these lyrics, it's evident that Israel was in a bad situation. Enemies were on every side, and there was little hope-- the only hope they could find was in their God, who as it turns out, is faithful and true! A perfect place in which to rest.

Are your enemies closing in around you? Trust in the Lord, God, maker of heaven and earth, and in his Son, Jesus.