2020
|
2019
|
2018
|
2017
|
2016
|
2015
|
Thoughts and Reflections on Scripture
2020
May
Friday, May 29th, 2020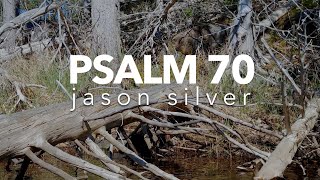 Related Song
Have you ever felt an urgent need for immediate rescue or deliverance? Can you relate to feeling an emergency situation, desperate for God to hear your cry and save you in your circumstances?

I ask this question more to awaken the memory than to qualify you, because if you're human, you've been there. Life is full of such moments: tragedies, when we realize that we're in trouble, unless someone or something comes to our rescue.

Whether we need to be saved from external forces, such as David and Absolom in today's Psalm, or internal forces like our own flaws and shortcomings; in either and every situation, God is there waiting for us to call on him.

And the truth of it is, even when we call for the proverbial escape-hatch, we may often fail to see His hand at all. This is the age-old question: why does God allow us to go through such torment?

I don't have the answer to that specific question. No one does. But I believe the whole purpose is to stir in us an awareness of our need for God. He is our saviour, and he is waiting with outstretched arms for his children to speak with him, to call on him, to show love to him, and in turn experience his everlasting love for us.

If you are crying out with David today, "O Lord, make haste to help me!" then I want you to know that God hears your prayer, and will send the very help you really need.

Amen.